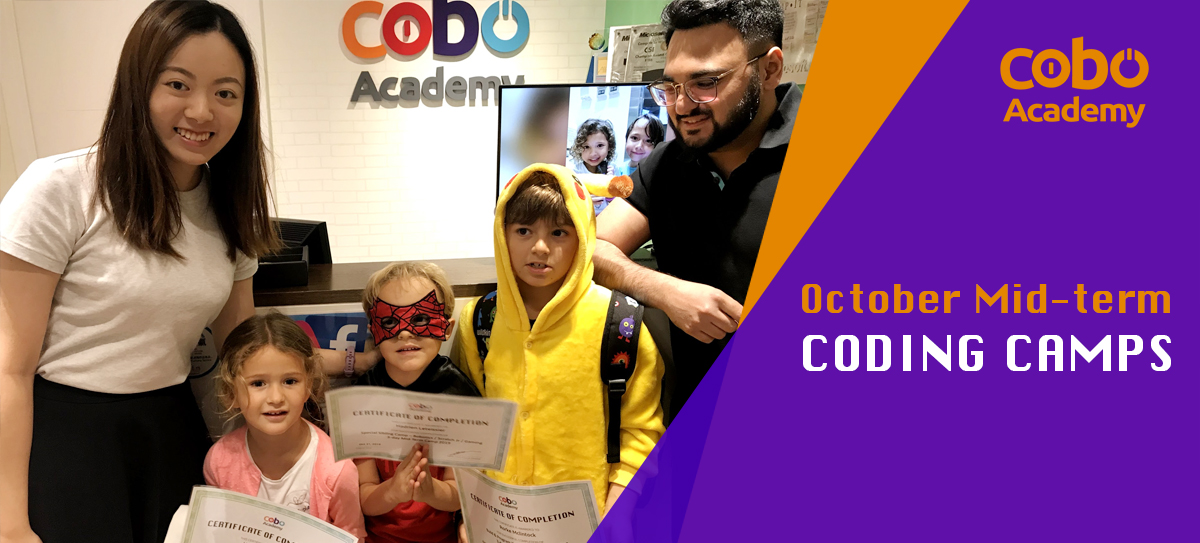 2020 Oct Mid-term Camps
Week 1: Oct 20 - 23 (Tue - Fri) | 10a - 12p | $2,960
Week 2: Oct 27 - 30 (Tue - Fri) | 10a - 12p | $2,960
Welcome back to school! Here at Cobo, we are hard at work to further refine our curriculum to bring you the best possible learning experience. As face-to-face classes are resuming, we are excited to welcome you back to our flagship center in Wanchai for mid-term camps in October! Online option is available upon special request.
With Halloween around the corner, we have prepared some thematic materials to make sure it's gonna be fun and rewarding! We look forward to seeing you at Cobo!
Medium of Instruction: English
"I highly recommend Cobo Academy classes. It's creative, educational and fun."
Levina Li-Cadman
Co-Founder of
"Cobo teachers are enthusiastic, fun and understand each student well. They tailor their teaching style to provide the best experience for every child."
Yana Chung
Co-Chair, Annual Fund at
Special Offers!*
1. Early-bird Offer: Sign up before Oct 14, 2020 to receive a HK$200 discount off your total payment.
2. Buddy Offer: Sign up together with a buddy and you will each receive a HK$200 discount off your total payment. The more you refer to us, the more you save!
*Yes, offers 1 & 2 can be combined! Discounts cannot be cashed.
How old is your child?