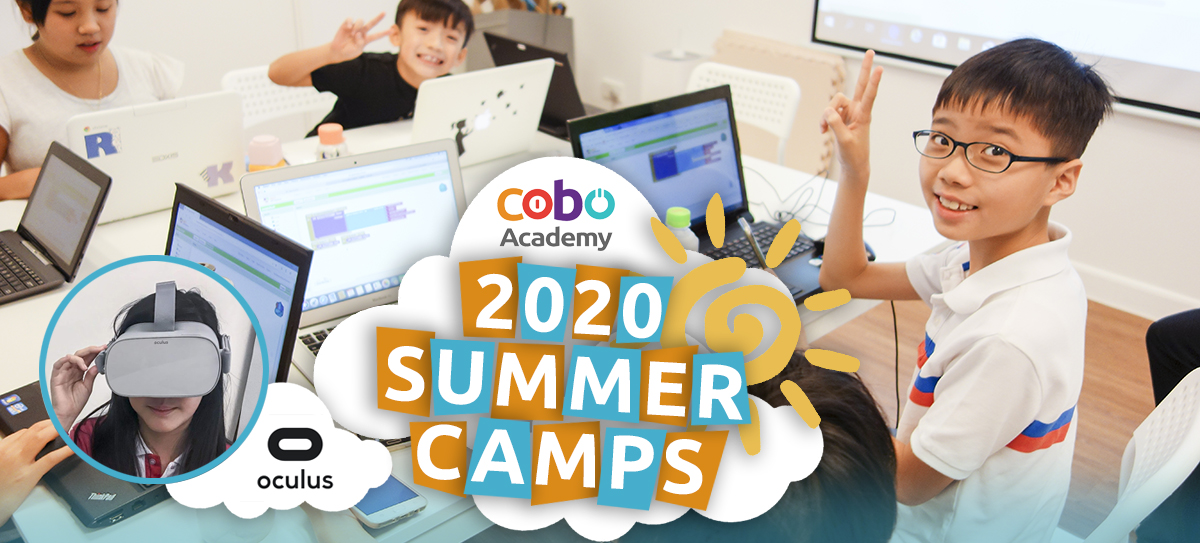 2020 Online Summer Camps
Jun 15 - Aug 28, 2020 | Weekly Camps for 4 - 17 yo
Keep safe, keep CODING! This may turn out to be the longest Summer ever! Thanks for the overwhelming responses to our online coding camps in July. Now, let's make plans for August! Whether your child is a newbie or an experienced coder, we have got them covered: Minecraft, Scratch, App Inventor, Python, Web, Roblox, 3D modelling and more!
We have also created short Virtual Tours to help you understand the learning objectives of some of our most popular online camps. Rest assured that online camps are backed by the same proven and ingenious curriculum trusted by some of the most elite schools in Hong Kong. You will get the same engaging experience and detailed progress reports you come to expect from Cobo Academy.
Medium of Instruction: English
"I highly recommend Cobo Academy classes. It's creative, educational and fun."
Levina Li-Cadman
Co-Founder of
"Cobo teachers are enthusiastic, fun and understand each student well. They tailor their teaching style to provide the best experience for every child."
Yana Chung
Co-Chair, Annual Fund at
Special Offers!*
1. Early-bird Offer: Sign up before Jun 7, 2020 to receive a HK$300 discount off your total payment.
2. Buddy Offer: Sign up together with a buddy and you will each receive a HK$200 discount off your total payment. The more you refer to us, the more you save!
*Yes, offers 1 & 2 can be combined! Discounts cannot be cashed.
How old is your child?