Explore Coding & Electronics the Montessori Way
HolidayCamps (Ages 4-5: Intern)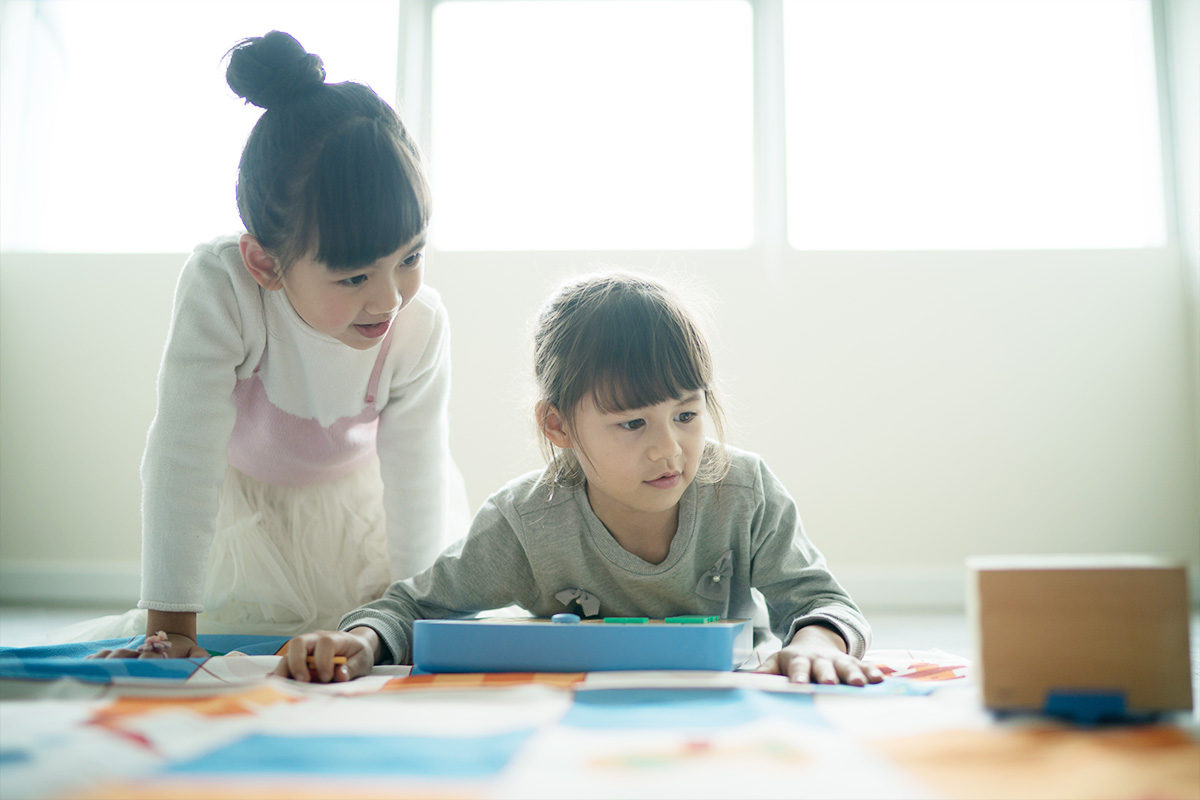 Let your child have a colourful start to their science and coding journey by combining it with art and robotics, as they experiment with conductive dough and Robo Wunderkind. Plug various electronic components together to understand basic concepts of electricity and robotics to light up their creations & build THEIR OWN robots, piano kits and game controllers!

Coding shouldn't have to be limited to a computer or a tablet. With a mix of both screenless and screen-based STEM activities, help your child strengthen their problem-solving ability with this camp. Get hands-on while coding through puzzles with Osmo and traverse the world of Montessori-approved Cubetto to understand space or learn history - all while learning the nuances of sequencing and algorithmic thinking!
Key Takeaways:

1. Tangible learning: using physical toys to teach programming concepts to your kids.
2. Basic algorithm design: creating solutions to problems to get to our goals.
3. Debugging: understanding why stuff doesn't work and how to fix it.
4. Prioritize creativity, teamwork and the mind of an explorer!
What to bring: Just a curious and creative mindset!
Camp Structure
Holiday Camps: 4-5 daily lessons per camp.
Each daily lesson is 2 hours and is filled with activities, theories, practical exercises and FUN!
Medium of Instruction: English
FAQ:
How big is class size?
Typically between 4-8 students.
What are the payment options?
Payments can be made by online/ATM bank transfer, by FPS at pay@coboacademy.com or by cash/cheque at our Wan Chai Campus. Details can be found in our enrollment acknowledgement email.
What's next after Holiday Camps?
Our Day Camps are designed to connect with our Regular Courses, allowing your child to carry on their learning on the same topic or get into something new and exciting.
Schedule
Jun 15 - Aug 27
4 - 5 Days | HK$3,200+

Choice of 3 sessions/wk:
> 10:00am - 12:00pm
> 1:30pm - 3:30pm
> 4:00pm - 6:00pm