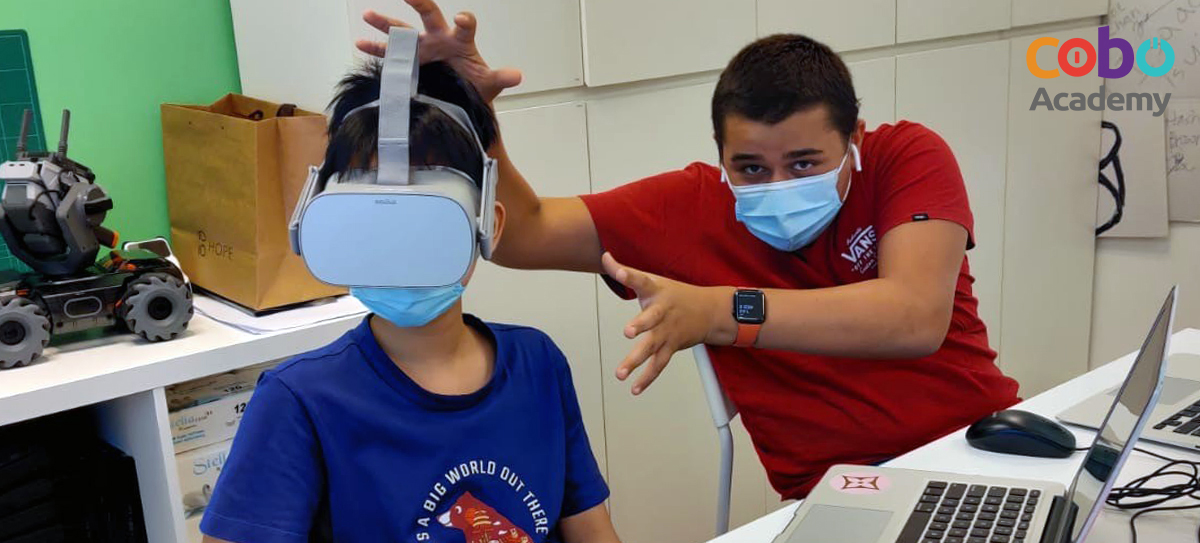 Regular Courses
Jan 11 - Mar 27, 2021: Face-to-face or Online
Coding is the new literacy! By embracing problem-based and project-based learning, we develop your child's core skills for today, tomorrow and beyond: Critical thinking, Communication, Collaboration, & Creativity. Regular Courses are a perfect blend of theories, group activities and exercises for children at all skill levels. Students with no coding experience are recommended to start at Level 1.
To safeguard our students and staff, face masks are strictly required at all times in our center and class size is restricted to 4 to ensure enough distancing. All classrooms and common areas are sanitized regularly and are equipped with separators, air purifiers and BioEm immunization dispensers.
Winter Term has 2 half terms (Term Calendar):
- Half-term A: Jan 11 - Feb 20 (5 lessons, 7.5 hours, HK$3,150 and up)
- Half-term B: Feb 22 - Mar 27 (5 lessons, 7.5 hours, HK$3,150 and up)

Sessions:
> 10:00am - 11:30am
> 2:00pm - 3:30pm
> 3:30pm - 5:00pm
> 5:30pm - 7:00pm

Sign up for full term now to enjoy special discounts! Be sure to check out our Virtual Tours to understand the learning objectives of our most popular online courses.
Medium of Instruction: English
"I highly recommend Cobo Academy classes. It's creative, educational and fun."
Levina Li-Cadman
Co-Founder of
"Cobo teachers are enthusiastic, fun and understand each student well. They tailor their teaching style to provide the best experience for every child."
Yana Chung
Co-Chair, Annual Fund at
Special Offers!*
1. Early-bird Offer: Sign up before Dec 31, 2020 to receive a HK$300 discount off your total payment.
2. Full-term Offer: Sign up for full term (half terms A & B) to receive an additional HK$200 discount off your total payment.
3. Buddy Offer: Sign up together with a buddy and you will each receive a HK$200 discount off your total payment. The more you refer to us, the more you save!
*Yes, offers 1, 2 & 3 can be combined! Discounts cannot be cashed.
Fun Tidbit
Our program names (Intern, Junior, Senior, Principal and Fellow) are inspired by the engineer ranks used by some of the world's most elite technology companies such as Google and Microsoft.