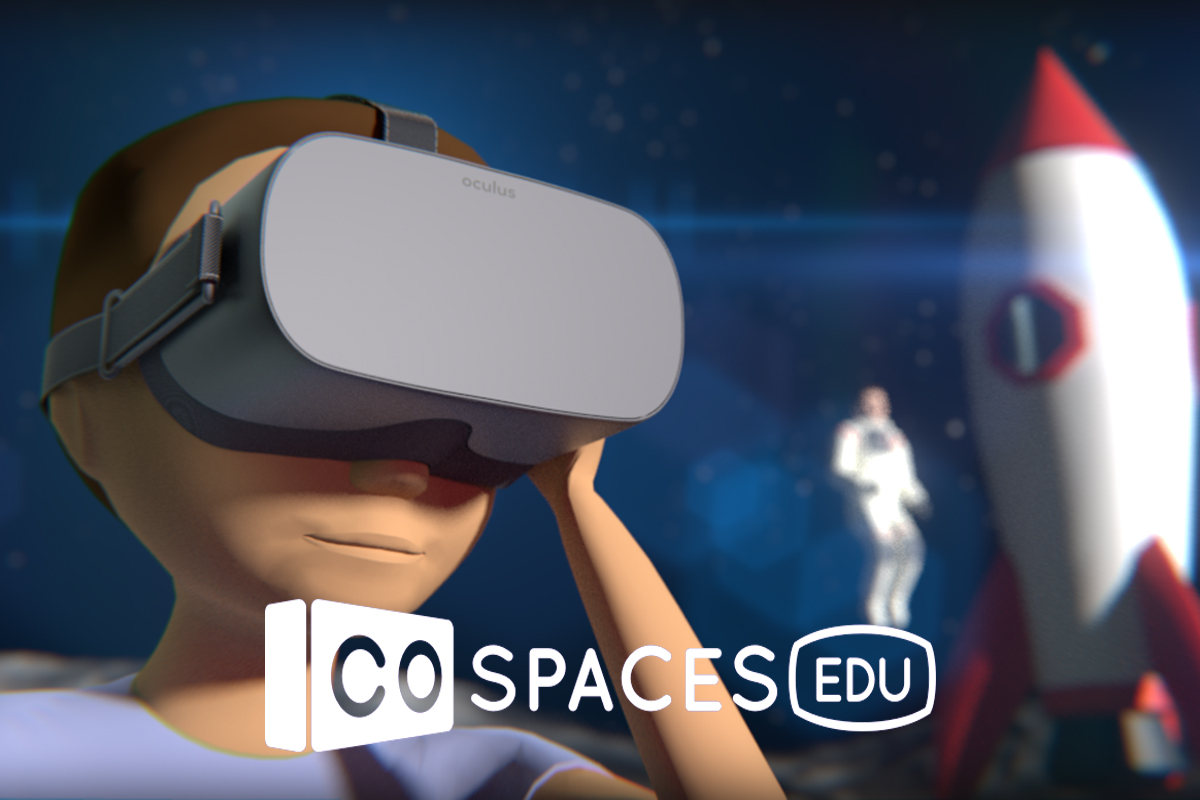 Whether it's gaming, movies or architecture, technology is pushing our experience to 360.
In collaboration with Facebook, this course will allow students to learn the basics of 3D modeling with CoSpaces, where they will learn to break down simple structures and objects such as fans, chairs and even houses. Once they have a solid foundation, we'll bring their design to virtual reality with Facebook's Oculus VR headset - merging digital objects to create 360 experiences that can even be turned into games!
These immersive worlds can be made even more interactive using code! We'll explore various coding concepts to combine students' beautiful visual creations and 3D interactivities.
Difficulty: Level 1 - Basic
Key Takeaways:
- Understand the basic building blocks for 3D modeling
- Understand how to break down complex structures and objects to basic building blocks
- Learn how to add animations and interactivities to 3D worlds using code
- Understand basic coding concepts like triggers, variables, conditionals, and loops, amongst many others
- Understand the application of Virtual Reality, and how to interact with your 3D world design through VR
What to Bring:
Laptop (PC/Mac) + charger
Course Structure
Autumn term has 2 half terms:
- Half-term A: Sep 13 - Nov 5 (7 lessons, 10.5 hrs, HK$5,250 and up)
- Half-term B: Nov 2 - Dec 24 (7 lessons, 10.5 hrs, HK$5,250 and up)

Each weekly lesson is 1.5 hours is packed with activities, theories, practical exercises and FUN!
Regular course calendar can be found here.
Medium of Instruction: English
FAQ
How big is class size?
Typically between 4-8 students.
Do I receive feedback from instructor?
Feedback from instructor is available upon request.
What if I can't find something that fits my child's schedule?
Feel free to contact us at 3905 1111 or hi@coboacademy.com to schedule a private group or individual session.
What are the payment options?
Payments can be made by online/ATM bank transfer, by FPS at pay@coboacademy.com or by cash/cheque at our Wan Chai Campus. Details can be found in our enrollment acknowledgement email.
What are the cancellation and withdrawal policies?
Please refer to our Terms & Privacy for details.
Schedule
22A\SEN1\VR1\SAT\C1
Period:
17-09-2022 -
05-11-2022
Days:
SAT
Time:
09:30 - 11:00
Location:
WAN CHAI
Lessons:
7
Hours:
10.5 hrs
Fee:
HK$ 5,250
Autumn term has 2 half terms:

- Half-term A: Sep 13 - Nov 5
(7 lessons, HK$5,250 and up)

- Half-term B: Nov 2 - Dec 24
(7 lessons, HK$5,250 and up)

Weekday Sessions:
> 3:30pm - 5:00pm
> 5:00pm - 6:30pm

Saturday Sessions:
> 9:30am - 11:00am
> 11:15am - 12:45pm
> 2:00pm - 3:30pm
> 4:00pm - 5:30pm

See Term Calendar for lesson dates.