New! Build Your Own 3D Dream House Immersive Tour
HolidayCamps (Ages 15-16: Fellow)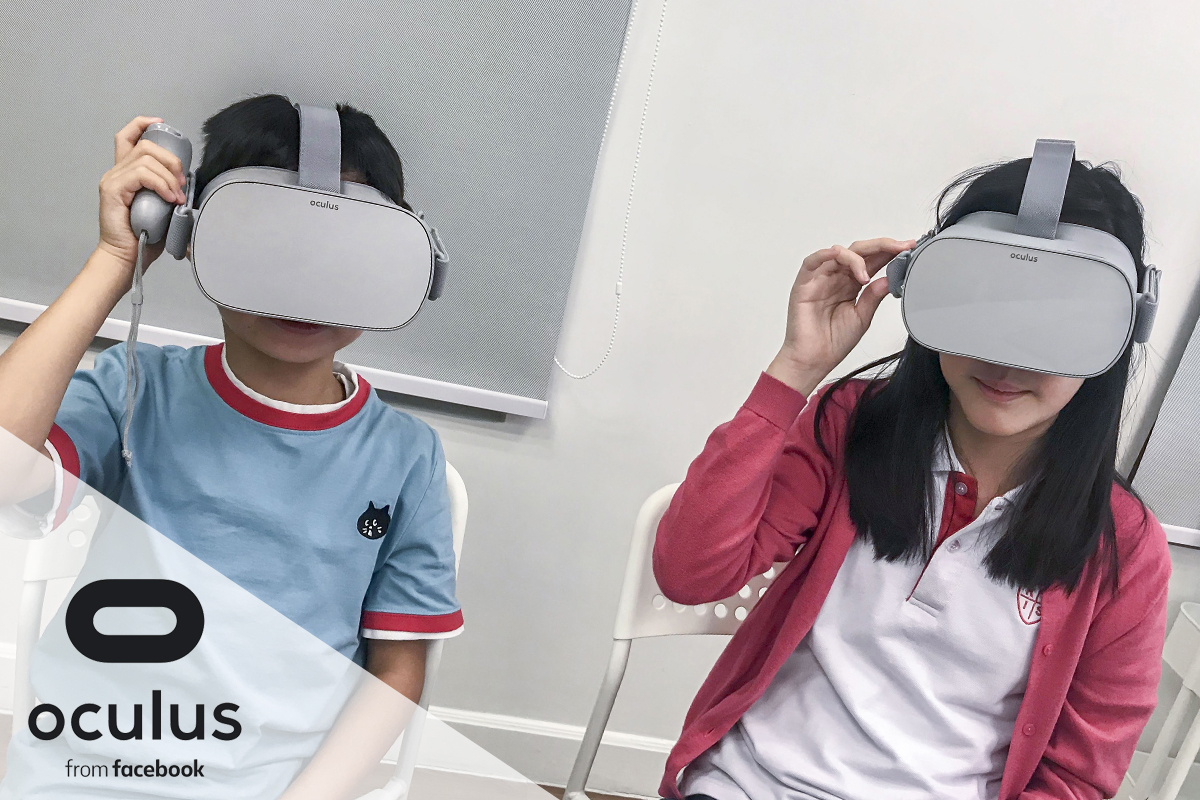 No more brick and mortar. All digital.

It could be Barbie's house, Tony Stark's house, or any mansion your child can think of. This camp will focus on developing your child's spatial skills: from building a 2D floor plan, understanding measurements and ratio in 3D space, to creating a full blown furnished house. We'll explore architectural building blocks such as floors, walls and even designing their own roofs!

But it's all digital, so I can't see what it's like to scale? Think again.

We'll be bringing all your children's design to virtual reality - where we'll design their dream house tour with Facebook's Oculus VR headset.
Key Takeaways:

1. Understanding the basics of architectural design
2. Understanding how to break down complex structures/ objects to simple shapes
3. Understanding what ratio/ measurements make sense in 3D space
4. Understanding camera angles, panoramic stereo ratios to create better house tours
What to bring:

Laptop (PC or Mac), power adapter
Camp Structure
Summer Camps: 4-5 daily lessons per camp.
Each daily lesson is 2 hours and is filled with activities, theories, practical exercises and FUN!
Medium of Instruction: English
FAQ:
How big is class size?
Typically between 4-8 students.
What are the payment options?
Payments can be made by online/ATM bank transfer, by FPS at pay@coboacademy.com or by cash/cheque at our Wan Chai Campus. Details can be found in our enrollment acknowledgement email.
What's next after Holiday Camps?
Our Day Camps are designed to connect with our Regular Courses, allowing your child to carry on their learning on the same topic or get into something new and exciting.
Schedule
20SUM\FEL\VR\WK2\01
Period:
22-06-2020 -
26-06-2020
Days:
MON, TUE, WED, FRI
Time:
16:00 - 18:00
Lessons:
4
Hours:
8 hrs
Fee:
HK$ 2,960
20SUM\FEL\VR\WK6\01
Period:
20-07-2020 -
24-07-2020
Days:
MON, TUE, WED, THU, FRI
Time:
13:00 - 15:00
Lessons:
5
Hours:
10 hrs
Fee:
HK$ 3,700
20SUMY\FEL\VR\WK9\01
Period:
10-08-2020 -
14-08-2020
Days:
MON, TUE, WED, THU, FRI
Time:
09:30 - 11:30
Lessons:
5
Hours:
10 hrs
Fee:
HK$ 3,700
We offer face-to-face and online camps between Jun 15 - Aug 28, 2020. Join as an individual or form your own private camp!