Immerse into the world of 3D with Minecraft
HolidayCamps (Ages 6-8: Junior)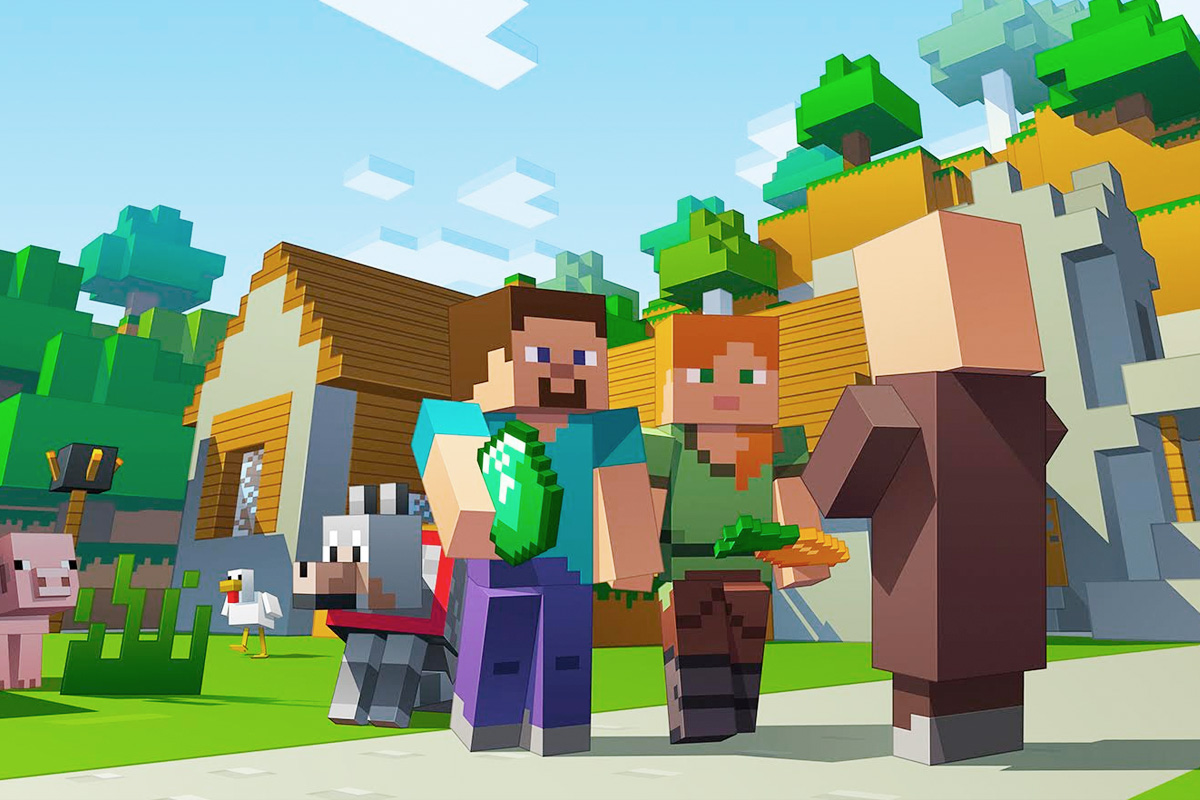 Minecraft is MUCH more than just a game! In this camp, we'll challenge your child to build their own interactive 3D world. Not only will they learn how to make weapons and characters, but they'll also learn how to visualize physics and chemistry along the way! With Minecraft, you can simulate magnets, circuits, a gladiator and more! Despite being a game, Minecraft is a place with absolute creative freedom. We'll also pair up Minecraft with MakeCode, where kids can write programs to automate the construction of structures. What's more? Kids will build circuits and game contraptions for their friends to explore!
In this interactive camp, we'll have lots of fun with storytelling, science, design and structures.
Key Takeaways:

1. Understanding scaling and measurements of basic structures.
2. Getting kids to model their dream house or universe.
3. Using MakeCode, kids will use the power of programming to automate a construction in the 3D world.
4. Using specialized Minecraft blocks to teach kids about basic electronics and circuitry (and build their own functional logic gates!).
What to bring:
- Tablet (iPad/Android) & charger
OR
- Laptop (PC/Mac), charger & mouse
Camp Structure
Holiday Camps: 4-5 daily lessons per camp.
Each daily lesson is 2 hours and is filled with activities, theories, practical exercises and FUN!
Medium of Instruction: English
FAQ:
How big is class size?
Typically between 4-8 students.
What are the payment options?
Payments can be made by online/ATM bank transfer, by FPS at pay@coboacademy.com or by cash/cheque at our Wan Chai Campus. Details can be found in our enrollment acknowledgement email.
What's next after Holiday Camps?
Our Day Camps are designed to connect with our Regular Courses, allowing your child to carry on their learning on the same topic or get into something new and exciting.
Schedule
Weekly Camps: Jan 17 - Feb 11, 2022
5-day camps from $4,000/wk

> Morning: 10:00am - 12:00pm
> Mid-day: 2:00pm - 4:00pm
> Afternoon: 4:30pm - 6:30pm

Don't find anything that fits your schedule? Fill out our booking form below.