New! Build Your First 3D Virtual Reality World
HolidayCamps (Ages 9-11: Senior)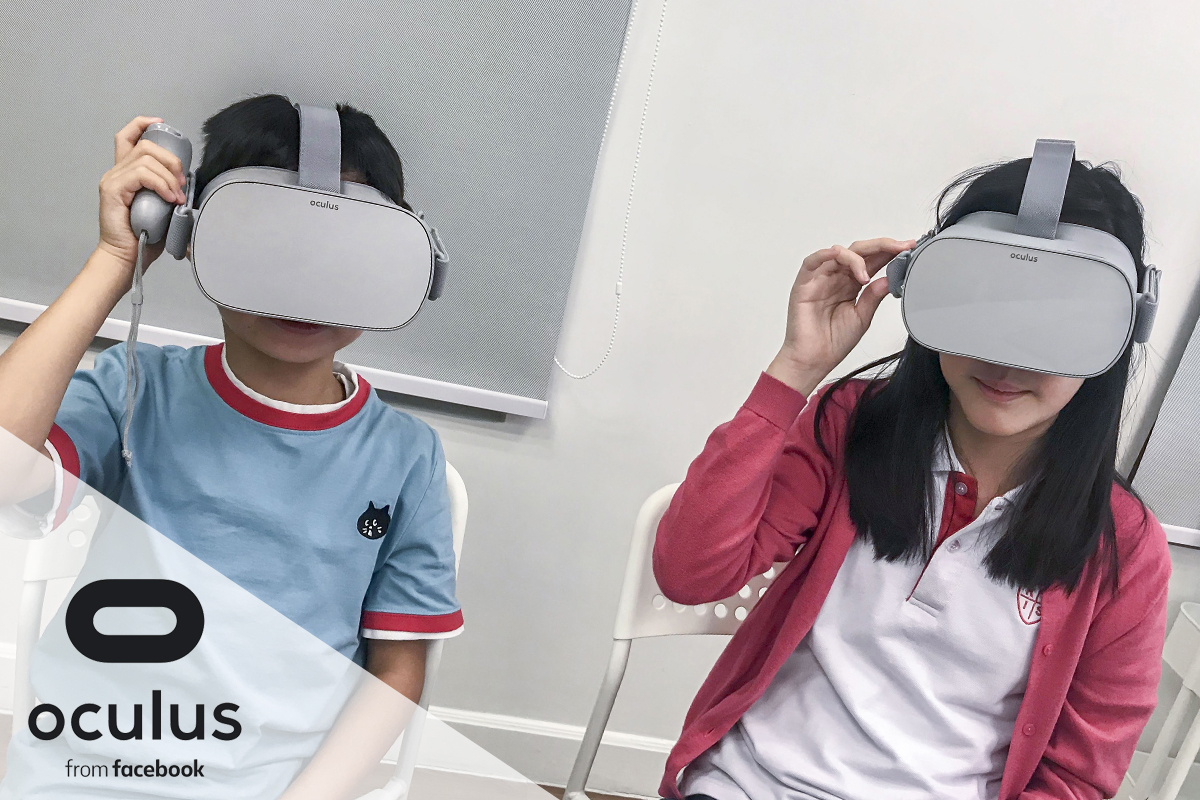 Whether it's gaming, movies or architecture, technology is pushing our experience to 360.

In this camp, students will learn the basics of 3D modelling (the base of all modern CGI animated movies, product manufacturing, and gaming visuals), where they will learn to break down simple structures and objects such as stamps, chairs and even houses. Once they have a solid foundation, we'll bring their design to virtual reality with Facebook's Oculus VR headset - merging digital objects to create 360 experiences that can even be turned into games!

These immersive worlds can be made even more interactive using code! We'll explore concepts of triggers, conditions and positional tracking to combine your child's beautiful visual creation and 3D interactivity.
Key Takeaways:

1. Understanding the basic building blocks for 3D modelling
2. Understanding how to break down complex structures and objects to basic building blocks
3. How to add animation and interactivity to 3D worlds using code
4. How to use VR to use your user's position and movement to interact with your 3D world design
What to bring:

- Laptop (PC/Mac), charger & mouse
Camp Structure
Holiday Camps: 4-5 daily lessons per camp.
Each daily lesson is 2 hours and is filled with activities, theories, practical exercises and FUN!
Medium of Instruction: English
FAQ:
How big is class size?
Typically between 4-8 students.
What are the payment options?
Payments can be made by online/ATM bank transfer, by FPS at pay@coboacademy.com or by cash/cheque at our Wan Chai Campus. Details can be found in our enrollment acknowledgement email.
What's next after Holiday Camps?
Our Day Camps are designed to connect with our Regular Courses, allowing your child to carry on their learning on the same topic or get into something new and exciting.
Schedule
21SUM\SEN\VR\W9\COBO1
Period:
09-08-2021 -
13-08-2021
Days:
MON, TUE, WED, THU, FRI
Time:
13:30 - 15:30
Location:
WAN CHAI
Lessons:
5
Hours:
10 hrs
Fee:
HK$ 4,000
21SUM\SEN\VR\W10\COBO1
Period:
16-08-2021 -
20-08-2021
Days:
MON, TUE, WED, THU, FRI
Time:
10:00 - 12:00
Location:
WAN CHAI
Lessons:
5
Hours:
10 hrs
Fee:
HK$ 4,000
Weekly Camps from Jun - Aug
Mon - Fri | $4,000/wk

> Morning: 10:00am - 12:00pm
> Mid-day: 1:30pm - 3:30pm
> Afternoon: 4:00pm - 6:00pm

Don't find anything that fits your schedule? Fill out our booking form below.