Gadget Maker Coding Workshop (Microbit)
Workshop 2018 (Ages 12-14: Principal)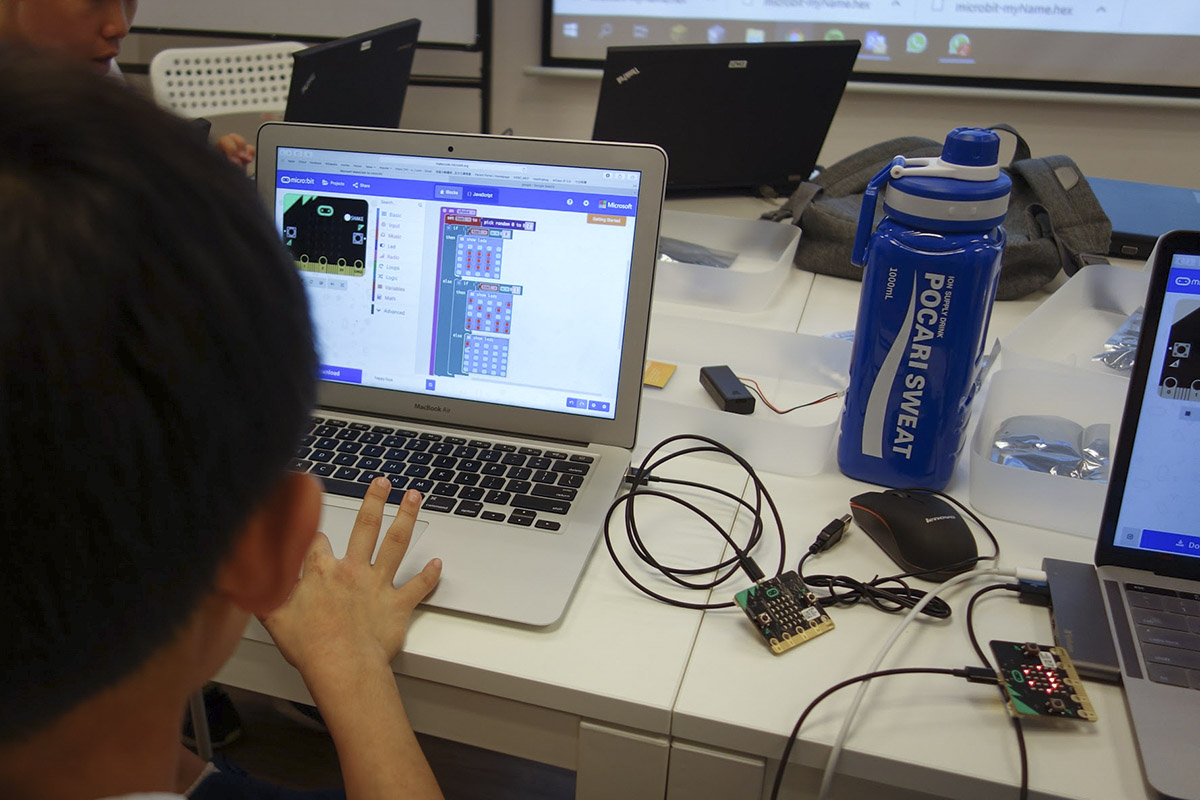 Ever wonder how wearable gadgets such as smartwatches and fitness trackers work under the hood? The Maker concept fosters curiosity, tinkering and imagination, and is fast emerging in the world of STEM! Come and join our 2.5-hour Maker Workshop where your child will create amazing gadgets through coding and electronics. The BBC Micro:bit is a powerful and fully programmable palm-sized computer with infinite possibilities. In this Maker Workshop, your child will learn how to program Micro:bit into a wearable gadget equipped with a sensor-based game and fitness tracker. The device may be small, but what your child can do with Micro:bit is only limited by imagination! Let you coding journey begin!
Level: Beginner
Learning Objectives:
1. Understand how hardware and software work together.
2. Learn about Micro:bit and its on-board sensors.
3. Master the basics of block-based programming, including the use of variables, conditions, randomization and loops.
What you will create:
Create and program a Micro:bit wearable gadget with a sensor-based game and fitness tracking step counter.
What to bring:
1. An iPad or a laptop (PC or Mac) with power adapter
2. A creative and curious mind!
Workshop Structure:
Medium of Instruction: English

Workshop is 1-3 hours long (depends on topic).

Class size is typically 4-8 students.

Don't find something that fits your schedule? Feel free to contact us at 3905 1111 or hi@coboacademy.com to schedule a private session.
Special Offers:
Buddy Offer: Sign up together with a buddy and you will each receive a HK$100 discount off your Workshop. The more you refer to us, the more you save!
*Discounts cannot be cashed.