Trial Lesson for Ages 6-8
Trials (Ages 6-8: Junior)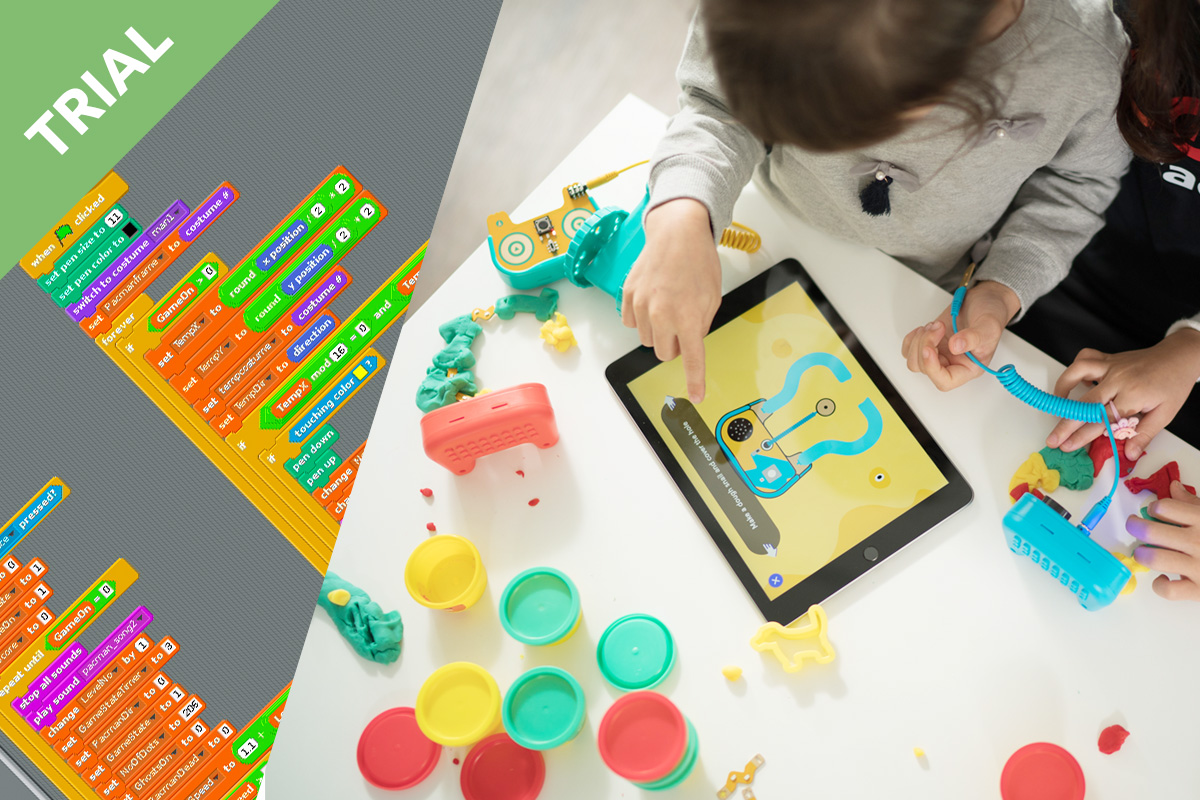 Kids love stories and animation. How about making their own storybook with their own characters? Come to this class if you want your child to try and build programmatic animations! With MIT Scratch Jr, we will explore the elements of stories like characters, timing, dialogue, etc. They will not only understand the idea of sequencing and orders, but also how to observe more meticulously. Pairing up with what they learn with Scratch, we'll move on to Dough Universe, where your child will get their hands dirty with conductive dough to learn the basics of circuitry. It's a mix of characters, music, lights, colourful dough, and electronics!
What to bring: iPad and charger
Trial Structure:
Medium of Instruction: English

Trial Lesson is 1 hour long.

Class size is typically 4-8 students.

We will assess your child's ability and share feedback/recommendations upon request.

Don't find something that fits your schedule? Feel free to contact us at 3905 1111 or hi@coboacademy.com to schedule a private session.
Special Offers:
Full Rebate: You will receive a full rebate of your Trial Lesson fee upon your first enrollment for a Holiday Camp or Regular Course on the same day that the Trial Lesson is attended.