Write Your First Program with Block-based Coding
Summer Camp 2018 (Ages 6-8: Junior)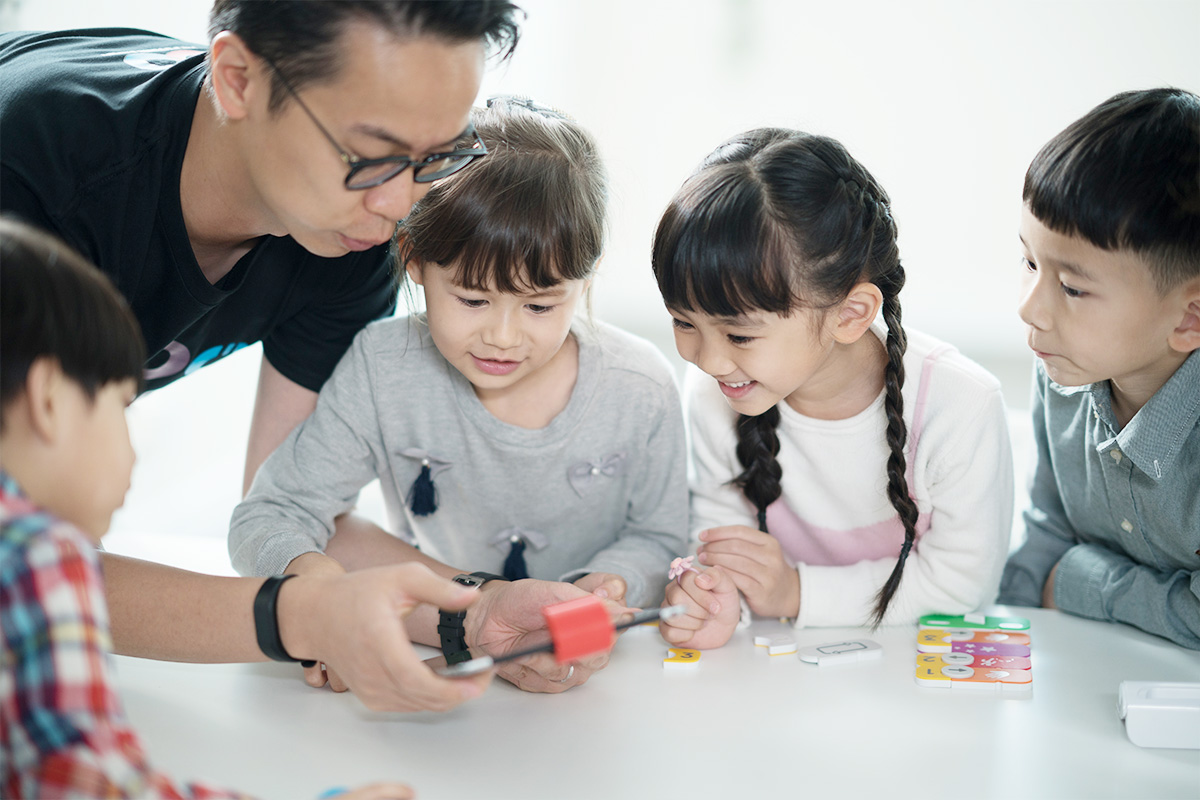 The image that we have about computer science is seemingly unreachable intelligence. In fact, Computer Science is all about problem solving – how you handle different situations and figure out the best solution to a problem.
Children react to things that stimulate their senses and that's why we choose block-based coding – we want your child to make more sense of the world around them. Using tools like Osmo and MIT Scratch Jr, we will bring your kids to playful worlds of using simple algorithms to solve puzzles, and to create their own creative games as well.
Key Takeaways:

1. Visual learning: using physical and symbolic objects to teach kids how to program. No crazy syntax, just colourful blocks your child can easily drag and drop.
2. Basic algorithm design: planning and designing solutions to a problem, and understanding how there are different ways to solve a particular problem.
3. Structured thinking: how orders work, and why we put certain things first or second.
4. Debugging: understanding why stuff doesn't work and how to fix it.
What to bring: iPad or Android Tablet, Power Adapter
Camp Structure
4 daily lessons per camp (No lesson on Wednesday due to public holiday). Each daily lesson is 2.5 hours and is filled with activities, theories, practical exercises and FUN!
Medium of Instruction: English
FAQ:
How big is class size?
Typically between 4-8 students.
What are the payment options?
Payments can be made by online/ATM bank transfer, by FPS at pay@coboacademy.com or by cash/cheque at our Wan Chai Campus. Details can be found in our enrollment acknowledgement email.
What's next after Holiday Camps?
Our Day Camps are designed to connect with our Regular Courses, allowing your child to carry on their learning on the same topic or get into something new and exciting.
Special Offers!*
1. Mid-term Offer: Sign up before Oct 7, 2018 to receive a HK$300 discount off your total payment.
2. Buddy Offer: Sign up with a buddy and you will each receive a HK$300 discount off your total payment. The more you refer to us, the more you save!
*Yes, offers 1 & 2 can be combined! Discounts cannot be cashed.