Build an Interactive & Responsive Website
Summer Camp 2018 (Ages 15-16: Fellow)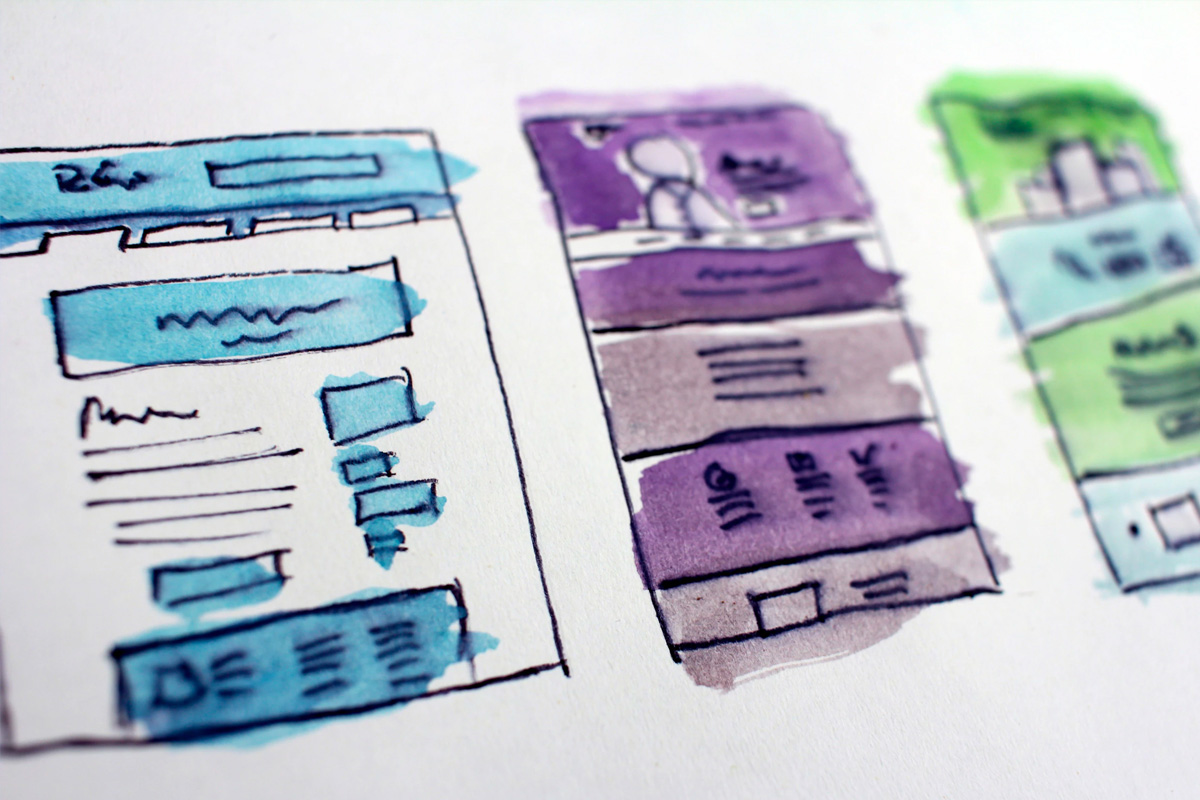 We all live and breathe the web everyday: YouTube, Google, Facebook, Instagram, the list goes on. Today, with mobile web browsing overtaking desktop, it's important to design and build websites that are optimized for different screen sizes. But why can the same website look different in your phone vs laptop? Why do some features disappear on my friend's Android phone but not on my iPhone?
Having a website that looks effortlessly beautiful and functional across devices is a hard goal to achieve. This is why we want to make "responsive websites". Come to this camp to learn what websites are made of. From traditional to more advanced web stacks, your child will learn essentially how the internet works. This is a great skill to build their own portfolio, and they can even build games and movie-level animations!
Key Takeaways:

1. Understanding basic website stack (HTML5, CSS3, JavaScript, Flask, etc).
2. Understanding how the internet works.
3. Getting to know how to easily it is to make your websites responsive with Bootstrap and other tools.
4. Learning how to host and manage websites.
What to bring: Laptop (PC or Mac), Power Adapter
Medium of Instruction
FAQ:
How is our Summer Day Camp structured?
5 daily classes per Summer Camp. Each 2.5 hour class is filled with activities (with or without screens), theories, practical exercises and FUN!
How big is class size?
Typically between 4-8 students.
What are the payment options?
Stay tuned while we enable online payments on our website. Meanwhile, you can pay us by online/ATM bank transfer or by cash/cheque at our Wan Chai Campus. Details will be shared in enrollment acknowledgement email.
What's next after Summer Camps?
Our Day Camps are designed to connect with our Regular Term Programs, allowing your child to carry on their learning on the same topic or get into something new and exciting.
Special Offers!*
1. Early-bird Offer: Sign up before May 31, 2018 to receive a HK$500 discount off your total payment.
2. Buddy Offer: Sign up with a buddy and you will each receive a HK$400 discount off your total payment. The more you refer to us, the more you save!
*Yes, offers 1 & 2 can be combined! Discounts cannot be cashed.
Schedule
| | |
| --- | --- |
| Start Date: | 09-07-2018 |
| End Date: | 13-07-2018 |
| Time: | 16:30 - 19:00 |
| Duration: | 12.5 hrs |
| Fee: | HK$ 4,380 |
| | |
| --- | --- |
| Start Date: | 30-07-2018 |
| End Date: | 03-08-2018 |
| Time: | 16:30 - 19:00 |
| Duration: | 12.5 hrs |
| Fee: | HK$ 4,380 |